Back in March of 2019, delivery company Whistl contacted us looking for some new lockers for one of their staff rooms. As one of the UK's leading delivery management companies they have a lot of staff working in their warehouses. To make life a little easier, they took steps to upgrade their facilities and offer everyone brand new, secure storage for their belongings. The end goal was to give all members of staff enough space for all the essential items that they need to bring into work each day.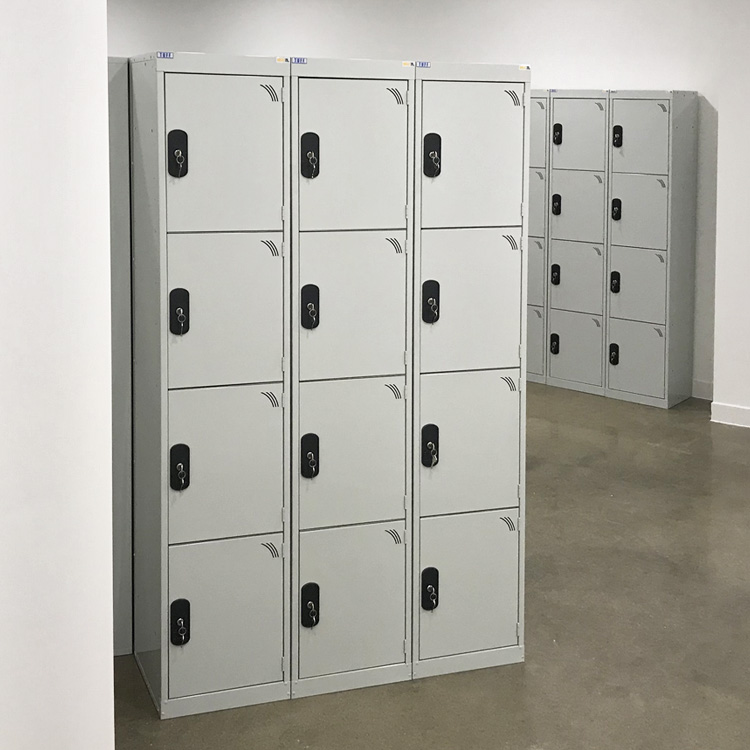 Why TUFF Lockers?
Our TUFF Lockers make for great staff lockers. They come in a whole host of sizes with anything from a single door per locker to six. For Whistl, this variety allowed us to select the exact size they would need to comfortably fit their locker room.
After assessing the room dimensions and taking into account the various walls and pillars, we were able to suggest W400 x D400mm units. This is the largest width and depth we offer TUFF Lockers in, comfortably offering enough space for bags, folded coats and other belongings. With four doors per locker, we were able to fit in enough compartments to fully accommodate all staff with ease.
View our full range of TUFF Lockers
Need Help with Your Next Project?
Get in touch via email or over the phone. Our product specialists in sales are always happy to help!
Email us: sales@direct2u.co.uk
Call us: 01922 715 130