Lockers for personal belongings are a popular choice for those who require secure storage. 
They are versatile, secure and offer sufficient storage space for smaller items. Here we have picked out what you need to know about lockers for personal belongings.
Where are they best used?
Workplaces and public environments such as sports centres, factories, hospitals, schools, universities and libraries all benefit from lockers for personal belongings. In fact any place which needs to provide secure storage for items like mobile phones, keys, wallets and small handbags will all benefit from these lockers. With a wide choice of the number of compartments within each locker you can choose one that is suited to your workplace, and the number of people you need to provide storage for. Lockers for personal belongings are versatile and compact. They are an ideal solution for areas where space is a premium.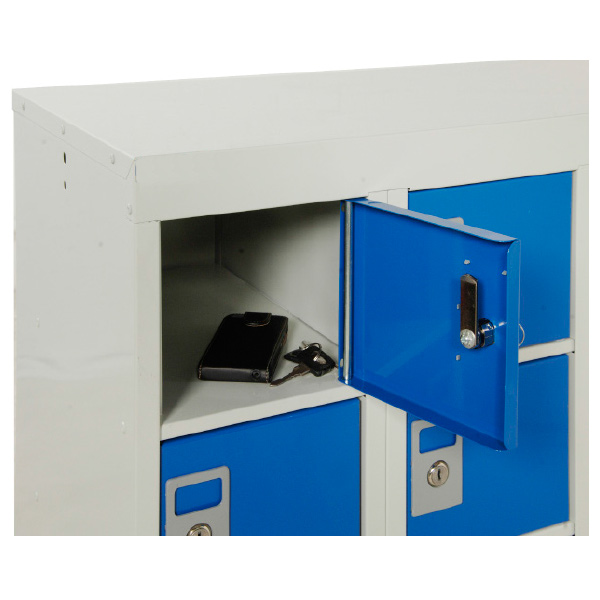 How are they built?
Lockers for personal belongings are built with security in mind. Manufacturers have incorporated features to increase their strength and security into the design. For instance, our popular Personal Effects Lockers feature a behind the frame locking system and through frame shelf for extra security. They are constructed from robust steel and have a durable powder coated finish in a variety of colours. They are also pre-drilled which allows for easy nesting, enabling you to create longer runs of lockers. ­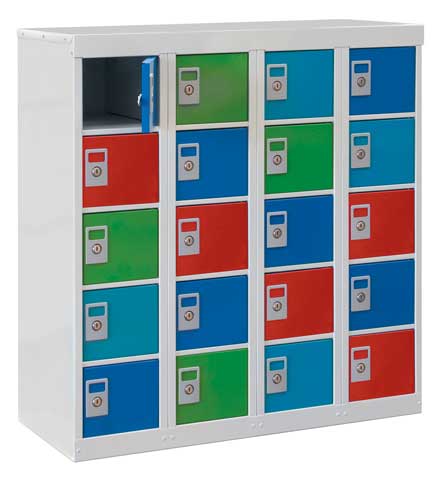 How do they operate?
Each compartment is provided with its own key lock and supplied with two keys. A mastered cam lock is also available upon request. This locking system allows each user to have a compartment each, enabling them to lock their personal belongings away during the day and keep the key to the compartment on their person. The second key (or master key) grants access if required for a security check or if a key has been lost.
Do you need quick delivery?
If yes, then we offer a selection of personal effect lockers available for next day or 5 day delivery. Colour choice is limited to dark blue or light grey.