It's that time of year! Whilst Schools close over the summer months, many use this time to update and replace existing storage and equipment. Lockers are very effective in schools. They allow students to store personal belongings securely.
Our most recent School Lockers Installation is complete, and we can't wait to show it off! We will soon be adding this project to our most recent installs. You can view our most recent projects here.
TUFF Education School Lockers
Our popular TUFF Education Lockers in blue were the preffered the choice on this occassion. These low-height school lockers sit comfortably under each window. Our customers can choose from many colours and locking upgrades.
High quality design with lower height for easy access
Fitted with standard mastered cam lock with 2,000 differs as standard
1 Door lockers come with a top shelf
UK Manufactured
Specifications:
Height: 1235mm
Depths: 300 / 380 / 450mm
Material: 0.7mm mild steel
Other sizes in this range are also available: Explore our 955mm , 1380mm and our 1800mm high TUFF Education Lockers.
School Lockers Project
This Primary School made contact with us via our 'Request a Quote' page. This way, we understand what the requirements are. How many lockers / compartments? What colour? What locking options? We will then arrange a site visit. This allows us to get a much clearer idea of what our client is looking for. We can then start building a vision together whilst being able to advise on delivery times and installation.
Take a look below at the finished project.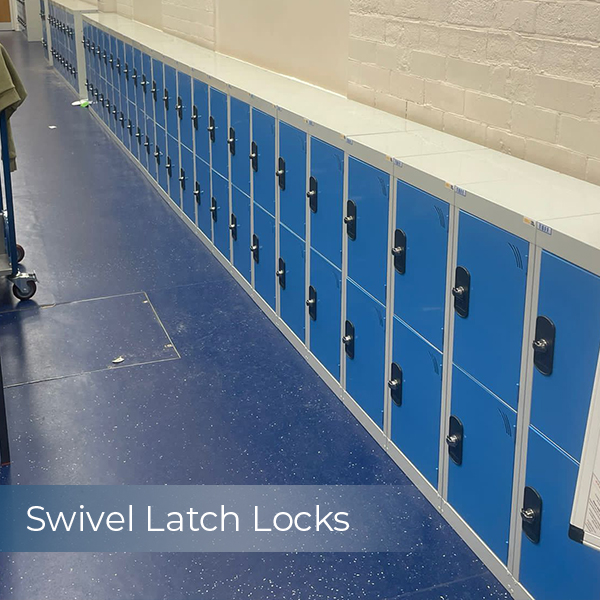 More School Locker Projects
Like what you see? We have more lockers projects available for you to view here. This includes projects from Norland Primary School and Old Mill Primary School. Arrange a free site survey today and speak to one of our specialists about your options.