Last week we joined countless other people around the country in the world's biggest coffee morning. Members of the Direct2U team brought in all kinds of cakes and collected donations to help raise money for Macmillan Cancer Support.
Once all the cakes were in place, we all made our donations and tucked into an assortment of cakes, cookies, brownies, cupcakes and more. This raised £121.88 which was then matched by the Direct2U Community Fund, raising a total of £243.76 for Macmillan.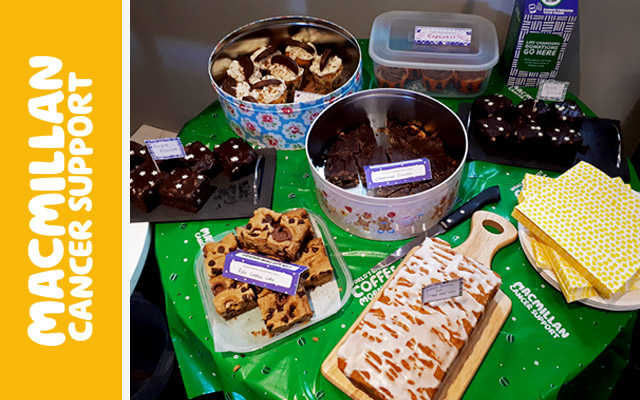 Macmillan do incredibly valuable work taking the time to understand and support people who need to live their lives as fully as they can. From the moment cancer is diagnosis, Macmillan are there to help people through. They take the time to focus on the individual, so everyone receives the support that's best for them.
If you missed out on the official Coffee Morning date don't worry! You can hold yours at any point and raise money all year round.