Workbench Kits: Easy as 1-2-3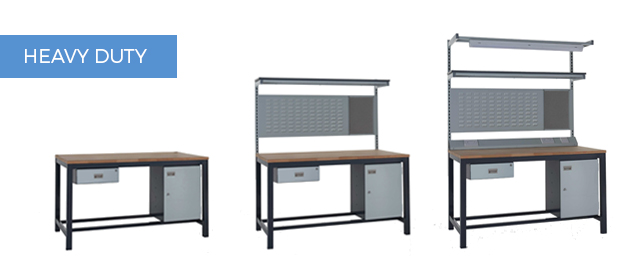 At Workbenches Direct2U, we like to cater to the needs of all our customers. Our team of specialists have regular reviews to discuss what we can do to achieve this. This has often led to new products, new accessories and of course the best service and pricing we can offer.
One example of this is with our Square Tube Industrial Workbenches. We've featured every worktop, size and accessories possible for our customers to design their perfect bench.
However, we realise not all our customers want such a wide range of choice. For instance, choosing accessories can be tricky and time consuming. Especially when you're unsure of what accessories you need! This is why we've introduced Workbench Kits.
Square Tube, Cantilever & Heavy Duty Workbench Kits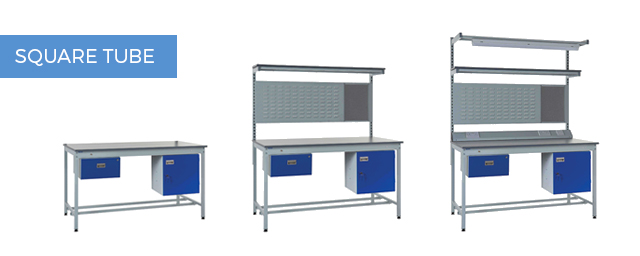 Our Workbench Kits are here to make purchasing quick and straight forward. We've made three kits available on three of our most popular workbenches. All customers need to do is:
Select a Workbench – choose between Square Tube, Cantilever & Heavy Duty Workbenches
Select a Kit – simply choose the kit they require. This is made easy by our Buy As Displayed images
Select a Width – there are three widths available. 1200, 1500 & 1800mm
Select a Worktop – the last choice to make is between a Laminate or Beech worktop surface!
As well as how easy our workbench kits are to buy, there's a couple more advantages to choosing them too..the kits are available with express delivery and savings. Meaning that customers can receive their workbench in 5 working days and buy them cheaper than normal prices!
For more information on our Workbench Kits, feel free to pop up and speak to one of our friendly team on Live Chat! Or for info regarding the spoken about workbenches, simply visit our site where we walk in detail about all our products.