A Guide To COSHH and Why Is It Important?
COSHH stands for Control of Substances Hazardous to Health. Control of Substances Hazardous to Health Regulations 2002. It is the law that requires employers to control substances that are hazardous to health. If hazardous substances aren't controlled then this can lead to accidents and injuries. For example, if you are using chemicals at work this can put people's health at risk. Such as skin contact, inhalation and eye contact. COSHH requires employers to control exposure to hazardous substances to prevent ill health. For example, a way of doing this would be to introduce a COSHH Cabinet into the workplace.
This blog will set out a step-by-step approach. This will guide you on how to assess risks and how to put in place control measures. Failing to appropriately control hazardous substances, you are putting employees at risk. Effects from hazardous substances range in many ways. From mild eye irritation to chronic lung disease or, on occasions, death.
What are hazardous substances that fall under COSHH Regulations?
Paint
Dust
Fumes
Vapours
Biological Agents
Chemicals
Cleaning Products
Mists
Gases
Pesticides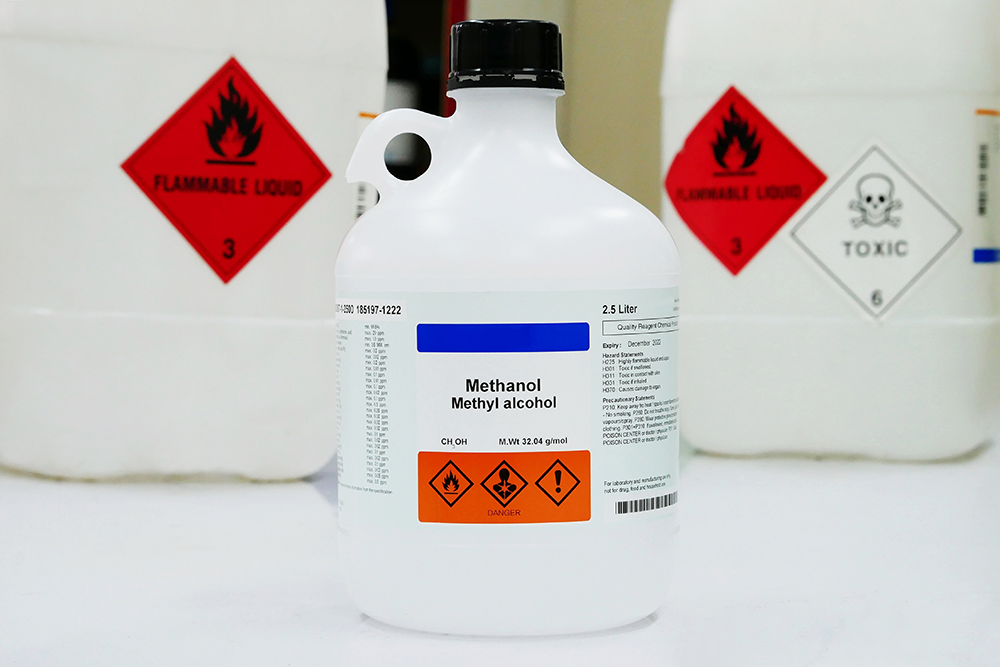 Where are hazardous substances found?
In almost all work environments, for example:
Factories
Farms
Offices
Hospitals
Shops
Laboratories
Schools
Warehouses
How can you prevent or reduce employee's exposure to hazardous substances?
Conduct a risk assessment in the workplace. This will assess the risks to health from hazardous substances. Decide what the hazards are and how you can prevent harm to people. It involves making a judgement on how likely a hazardous substance will affect someone's health.
Decide what precautions the workplace needs. HSE states that you must not carry out work which could expose your employees. Exposure to hazardous substances. You should identify which substances are harmful. You can do this by reading product labels and safety data sheets (SDS). Then decide how to store them.
Prevent or control exposure. Provide control measures for identified hazards, to reduce the likelihood of an accident. Then make sure to track these measures.
Provide important information and training for employees, on a regular basis. This is because it will ensure that all employees are aware of the risks and what to do in cases of emergencies.
Prepare and plan for emergencies, accidents and incidents (clean-up processes and evacuation). This is because if you prepare then when a situation occurs you will be able to resolve the issue much quicker. So, this will result in fewer injuries or issues.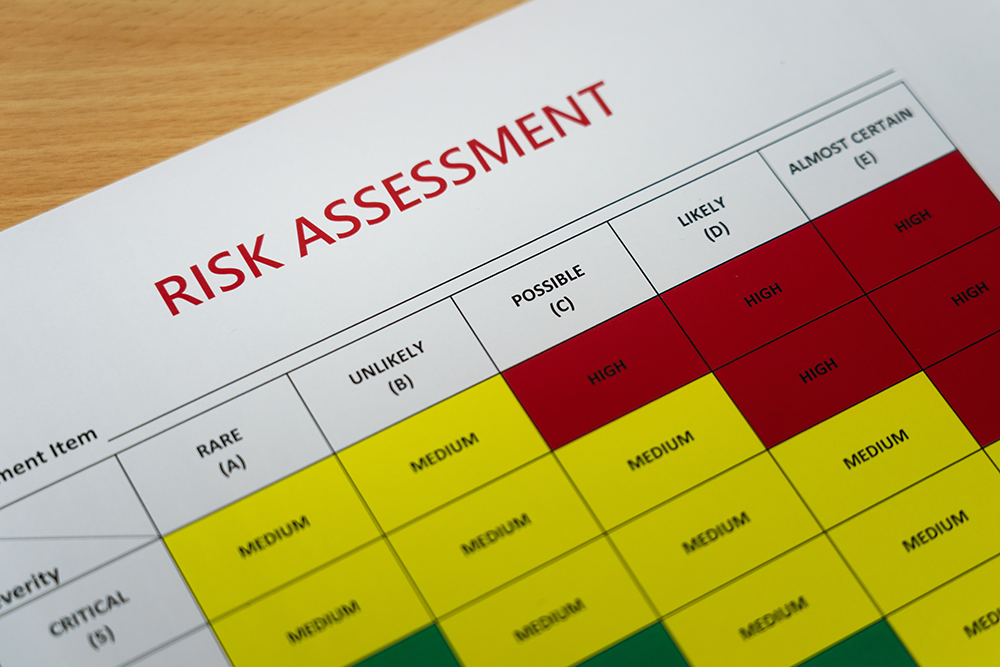 It is vital that you acknowledge hazardous substance storage. If you don't, then serious accidents in the workplace could occur. You must store Hazardous substances correctly in the workplace. This is to prevent accidents or emergencies. Whether it is a laboratory, a school, a hospital or an office. The best way to do this is to install a hazardous storage cupboard. A hazardous storage cabinet is ideal because they are secure. This is because you can lock away any substances that are hazardous. COSHH Cabinets are only accessible for certain personnel in the workplace.
Effects from Contact With Hazardous Substances
Hazardous substances can have a mild or a severe effect on your health such as:
Skin irritation or dermatitis as a result of skin contact
Asthma as a result of developing an allergy to substances used at work
Losing consciousness as a result of being overcome by toxic fumes
Cancer, which may appear long after the exposure to the chemical that caused it
Infection from bacteria and other micro-organisms (biological agents)
Different Types of Hazardous Storages Cupboards
Designed to help employers and employees to comply with COSHH regulations within the workplace. Most Hazardous Cupboards are made to order whereas these have a fast 5-day delivery. This is perfect if you have a Health and Safety assessment coming up. Hazardous Storage Cabinets have the latest GHS Flammable labelling. Each cabinet also has an integral liquid sump to contain spills.
Designed for the Control of Substances Hazardous to Health. The difference with this cabinet is that it is supplied with a GHS and CLP Compliant Harmful label. Hazardous Label complies with GHS, CLP, IMDG/IMO, AND & ICAO/IATA requirements. Fully COSHH Law Compliant. Germ Guard Active Technology Paint is anti-bacterial powder coated finish. Effective against MRSA and E-Coli.
The Health and Safety Executive (HSE) mandates flammable liquids. They must be in spill retaining cabinets with fire-resistant properties. This is because when flammable liquids mix with chemicals, they may act as an accelerant. Also, a Flammable Cabinet should have a 'flammable liquid' hazard warning label.
These hazardous cabinets are designed for both acids and alkalis. These substances are typically very corrosive, so the cabinets are designed with this in mind. Therefore, these cabinets should be labelled with the 'corrosives' symbol warming sign. This range of Hazardous Storage Cabinets ensures the safe storage of acid and alkali substances.
Our Most Popular COSHH Storage Cabinets
Ideal for storing paints and aerosols. Such as on counter-tops, workbenches and shelves.
Can use in commercial and residential environments. Such as in the workplace or home.
Yellow anti-bacterial powder coating.
Shelf capacity: 50kg UDL.
14 litre sump capacity.
Germ Guard Active Technology paint.
2-point locking system, comes with two keys per lock.
Fitted with integral sump at bottom for handling spills.
UK Manufactured.
Fully COSHH Compliant.
Door aperture has return bends to stop open gaps.
Door stiffener is spot welded with butt hinges.
Delivered assembled.
Please Note: All of our COSHH and Hazardous cabinets are Fire Guard tested & certified to EN 13501-1. Reaction to Fire Classification A2-s2, d0 EN 13501-1:2007+A1:2009.
COSHH Storage Cabinet Features
Include a 2-point locking system. This also includes two keys per lock, plus a metal lock handle.
Fitted with integral sump at bottom for handling spills through use of absorbents.
Adjustable spill-retaining rust-resisting galvanised shelves. Highly resistant to abrasion.
Secondary Containment, Absorbents & Spill Kits
No matter how you carry your risk assessment out, or how good, accidents still occur. Even if you have several COSHH Cabinets on site. This is because spillages and accidents still can happen. This is why Spill Containment is vital. Because when accidents happen it is important to prepare on how to resolve the issue. We have an extensive range of Spill Containment and Spill Control products. Such as spill kits, absorbents, drip trays and spill covers. Secondary containment is an essential procedure to have on any premises. Especially where you use and store hazardous substances. This is because you can use spill containment when accidents occur. We provide a range of absorbent materials. Such as maintenance, oil, chemical and fuel absorbents. This enables you to clean up any type of spillage.
Spillages in the workplace are a costly affair if not dealt with quickly and correctly. This is because spillages create an instant slip hazard and the risk of inhalation. We also provide a wide range of spill kits that are pre-packed with pads, socks, disposable bags and pillows.
If you handle fluids, chemicals or processed liquids as a job then absorbents are essential. They maintain a compliant and safe workplace for employees. We provide a range of Absorbent Pads such as, universal, oil and chemical.
Secondary containment such as spill barriers is important to prevent contamination and pollution. Such as soil and water. When a spillage occurs, placing a barrier or drain cover provides containment. Our range includes spill barriers, spill berms, drain covers and drain plugs.
Most Frequently Asked Questions:
What is a coshh cupboard?
A COSHH Cupboard is a safety storage unit. Their purpose is for the storage of any substances that are hazardous to health. Falling under COSHH Regulations 2002.
What goes in a coshh cupboard?
This can range from cleaning products such as bleach to chemicals and dusts found in laboratories. Always check the HSE Website if you are unsure. https://www.hse.gov.uk/coshh/
Does a coshh cupboard have to be yellow?
A COSHH Cabinet can be Yellow or Grey. A Yellow COSHH Cabinet has the latest GHS Flammable labelling. Whereas, a Grey COSHH Cabinet has a GHS and CLP Compliant Harmful label.
Do I need coshh data sheets in cleaning cupboard?
Safety Data Sheets provide information on products containing chemicals. This helps users of those chemicals to make a risk assessment. These data sheets outline the hazardous properties and information. Such as on handling, storage and emergency measures, in case of an accident. It is important to keep these Data Sheets near hazardous products. This is so people can access them if they need information.
Why is coshh cupboard kept locked?
Only designated key holders should have access to a COSHH Cabinet. This is to prevent any unwanted access, which prevents dangerous occurrences and/or accidents. No hazardous substances should be left out when not in use.
Is a coshh cupboard a legal requirement?
Yes, you must comply with the Control of Substances Hazardous to Health (COSHH) Regulations 2002. This is the law that requires employers to control substances that are hazardous to health. You must have procedures in place that prevent or reduce workers exposure to hazardous substances.
For further information about our coshh storage at Direct2U, please get in touch! Our sales team are available via live chat, call or email.